Are You Ready To Become a Hair Model?
Created the: 04-06-2020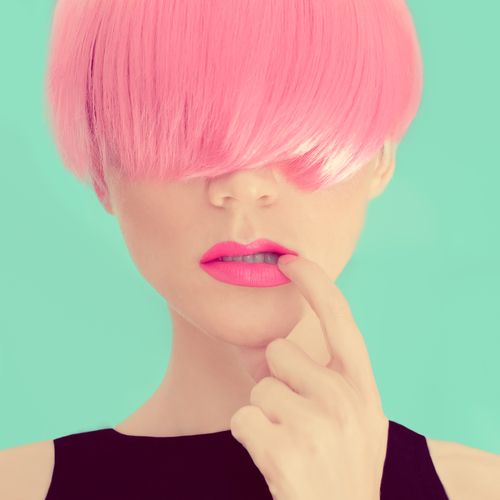 Are you're ready to turn your sad locks into a stylish, modern hairstyle? Why not become a Hair Model?
Who can become a hair model?
Anyone who has the drive and desire to try something new can become a hair model. Age, height, gender or size doesn't matter as long as you have attractive and healthy hair.
If you are someone who gets uncomfortable when your hairdresser starts snipping at your hair tips, hair modelling is probably not for you. As a hair model, you must be prepared for extreme cuts and styles along with dramatic hair colour.
What does a hair model do?
A hair model has their hair cut and styled for commercials, shows or magazines (in some cases, the same size, height and other requirements for regular modelling assignments also apply). The stylists working on you can range from the most renowned and established to smaller, local hairdressers.
There are also hair models who get cut and styled for the hairdresser's exam.
How do I become a hair model?
Many hairdressers and stylists are constantly looking for new models and new looks to work on. Onlinecasting is often contacted by stylists who need new models. So create a profile on Onlinecasting today and apply for our castings and auditions.
It's important to make sure you maintain a good length. Longer hair offers the best hair modelling opportunities.
Can hair models set limits to the work done on them?
Yes, hair models can set restrictions, but the results are much better if the hairdresser is allowed to decide. The styles can vary from the very classic, to the very modern and extreme. It's important to communicate with the stylist about what you are comfortable with having done before the work begins.
How to prepare for the job?
Before a job, it's crucial to keep your hair as natural as possible (no dyeing or anything that limits the hairstylist). The goal is to present yourself as a blank canvas where the hairstylist can make their artistic mark.
Hair models must have healthy, good looking hair. Using conditioners frequently can improve your hair's appearance, health and resilience. Your hair needs to withstand many hairstyles and setups without looking worn.
Remember to update your profile page on Onlinecasting if you change your appearance significantly.
Can I Make Money As Hair Model?
Some people can make money from getting their hair styled, but don't count on becoming wealthy from it. Usually, one of the top benefits of being a hair model is that you receive free haircuts and hair colour. Sometimes the hair products that the stylist used for your new look are also offered to you as a courtesy.
If you're ready to turn your sad locks into a stylish, modern hairstyle, keep an eye on Onlinecasting's bulletin board. Onlinecasting is a helpful resource for finding work as a hair model.