How To Become a Child Model?
Created the: 26-05-2020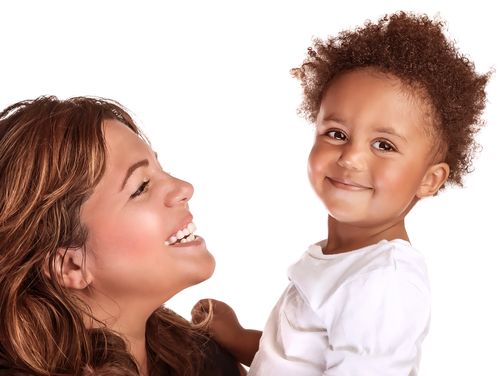 Most parents are probably a little curious about whether their son or daughter has what it takes to become a child model. Hopeful parents even send us pictures of their babies. Keep reading to learn what it takes to become a child model.
What does it take to become a child model?
Child models are children under 12 years of age. If they are 13-years-old or older, they are considered adult models.
Becoming a child model takes an outgoing personality, a great smile and a genuine delight in being photographed. He or she should enjoy being the centre of attention. Modelling agencies are not just looking for cute or beautiful children, but also kids that appear ordinary, healthy, and charming.
The best child models are natural, happy, love to dress up, and are completely at ease being photographed.
Your child should be enthusiastic and able to maintain eye contact with strangers.
Your child should be comfortable with others and able to take instructions, for example, from an unfamiliar photographer.
Your child should want to be a model. Don't push them too much. A little encouragement is good, but forcing a child into something they don't want will never go well. Make sure your child is truly interested in being a model and that it is their dream; not just yours. When parents push too much, their children usually lose interest.
What do you do as a child model?
Child models are used in a variety of different jobs that range from photo assignments in magazines, TV commercials, and catalogue images to advertisements, fashion shows, and much more.
Long wait times are common on set, so it's always a good idea to bring a source of entertainment to use during the breaks, such as an iPad, toys or colouring books.
Pictures
The first step to introducing your child to modelling agencies is creating eye-catching photographs.
It's important to have strong photographs of your child where only they are the centre of focus. The minimum expectation is that your child have a headshot and a full figure shot. It isn't necessary to have professional photographs taken. It's perfectly fine for you to take photos of your child yourself at home.
The pictures you use must appear natural and be of good quality.
Children grow fast, so it's a smart idea to have new pictures taken every 3 or 6 months, depending on age and how quickly your child changes their appearance.
Find an agency that will represent your child
Once you have obtained good pictures of your child, it's then time to approach modelling agencies that specialise in children. Most can be found on the web with a simple google search. Remember to only contact reputable agencies.
It can be challenging to get the attention of child modelling agencies. The competition among child models is significantly greater than any other modelling category. This is because:
- Most children are cute or charming in one way or another. When children reach age 14 years or older, completely different criteria is involved when becoming a model, so there are always young, fresh faces to choose from.
- All parents instinctively think their child is the most beautiful in the world. As a result, agencies are often flooded with inquiries from parents who want to know if their child is right for modelling.
Be careful of fraudulent individuals and agencies. If you don't know the modelling agency, it's important to research them online to ensure they are legitimate. Typically, any modelling agency that makes money-back-guarantees will always be suspect.
You can also create a profile here on Onlinecasting and search for the jobs we feature on our site or be seen by the agents who consult our directory daily looking for potential clients. We regularly need children of all ages to be featured in various productions.
If a modelling agency is considering adding your child to their roster, they will arrange a trial shoot, to see how your child looks and performs in front of the camera.
Practice at home
Before thrusting your child into the world of child modelling, practising at home is a great idea that can be advantages. Having your child practise smiling is particularly important.
Can your child take directions? Even after the 20th and 30th picture?
Modelling isn't for everyone. If you don't believe your child would be suitable for child modelling, an alternative that draws on similar strengths is dancing. Similar to modelling, dance can boost your child's confidence and help them learn to express themselves through their body movements.
The role of parents
For parents, having a child that models is not something that takes half an hour now and again. It's a real commitment, and parents are just as involved as their child. Parents attend every part of the modelling process, auditions, shoots and the long waits in-between.
Because photoshoots are usually held in the daytime on weekdays, it's necessary for child models to occasional miss some school, and their parents would need to miss some work.
Parents should always be present at a modelling shoot. Some families call on grandparents or friends to be in attendance if parents can't be there themselves.
If your child goes to school, it's key that they are strong enough students to miss some teaching time on days they have modelling commitments. With significant or extended absences, schools must approve the missed class time.
Most modelling opportunities are located in Copenhagen or Aarhus, so you must be located close to these hubs or have the means for you and your child to travel to them.
Be realistic
Becoming a child model is not a speedy shortcut to wealth. It requires patience, persistence and hard work, which also applies to parents.
Don't get upset or take any rejections personally. The competition is high and nearly every parent believes their child is cute enough to be a model.