How To Become A TV Host
Created the: 09-06-2020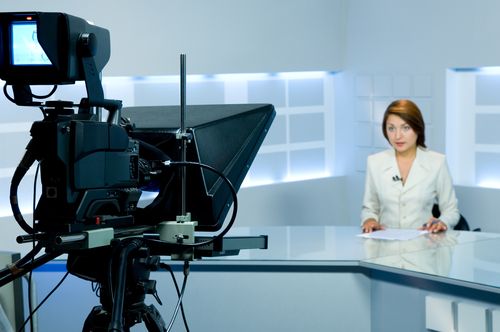 Do you think you could do a better job than the hosts you watch? Onlinecasting frequently has listings for anyone interested in becoming a TV host. In addition to asking the right questions and enjoying to talk, what else does it take to be a really good TV host?
What makes a TV host great?
Whether their studio guest is subdued and dull or energetic and interesting, a host should be fun, lively and engaged. The best hosts have a way of making their guests the main focus; not themselves. It may seem spontaneous, but giving good interviews requires preparation and planning.
Don't strictly rely on the script. TV hosts work with people who can be unpredictable and respond differently to what was expected or planned. As a consequence, listening becomes essential and allows hosts to respond to exactly what their guests are saying. It's equally important to be mentally present during an interview, show or segment.
To be a great TV host, you also need to be relaxed and natural in front of the camera. You have to love talking and being genuinely curious and interested in people, no matter who they are.
Experience
Any TV experience at all is helpful when looking for a TV hosting opportunity. For example, you could gain experience by hosting small TV shows on local TV stations, at your school or on the internet.
It's important to remember that becoming a TV host takes hard work, dedication and persistence. Many of today's well-known TV hosts had years of experience in the entertainment industry before landing their lucky break. Most people interested in TV hosting choose to specialize in one area: reality, quiz shows, talk shows or sports programs.
Find your style
As a TV host, your personality characterizes the show youre hosting. As with many other jobs from the entertainment industry, it's the essential connection between the host and the audience that defines a quality program and performance.
Think about your favourite TV host. What is it about them that makes them so good? Take the qualities you find appealing about your favourite host and remake those qualities in your own style. But, remember, you have to present yourself in an original way. Be unique and it will be rewarded!
What do I do now?
On Onlinecasting you can often find available jobs for TV hosts on larger and smaller productions. Keep an eye on our many auditions frequently.