How To Become An Actor With No Experience
Created the: 07-08-2020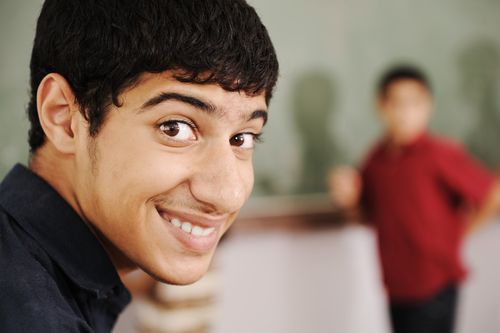 Would you like to become an actor, but have never tried it before? You can easily become an actor, even if you have little or no experience. It's never too late to begin. Here's how to get started.
Begin gaining experience
Start by asking yourself: Should acting be something I pursue as a career or just a hobby? It's easier to begin your acting journey when you know what the goal is.
The first step is to gain some acting experience. Amateur theatre is a great way to start, and there is likely a community acting troupe located near you. Initially, you might get background roles, but bigger parts will come as your experience increases.
Frequently search for castings and auditions
Create a profile on Onlinecasting so that agents become aware of you, and that you're looking for acting work. Many agents search our directory daily. Creating an Onlinecasting profile is the first step to getting spotted by an agent.
With a profile, you can also search the castings and auditions we list. A good place to begin is by looking for feature roles or supporting roles on smaller productions to get a feel for how it works on a real movie set. As you gain experience and confidence, you can start looking for bigger and more complex roles.
At first, going to castings may feel unfamiliar, but the more often you do it, the easier it will become.
Find your type
Knowing your type can make it easier to figure out which roles to apply for, and which ones you are most likely to get. You might just have that unique look that the casters are looking for. Examples of types are a rocker, a nerd, a businessman, a kind grandmother, etc.
Post photos to your profile that cater to the role you're hoping to get. It's important to show agents that it doesn't take much imagination to see you in the role you're after. For example, Kenneth has done a lot to promote himself as a tough-guy in his profile. After just two days at Onlinecasting, he got a job in a commercial where they were looking for his tough-guy type!
Do you have a special skill?
Can you ride, juggle, speak another language, perform magic, or do something else considered special? Make sure you include your special skill on your resume. There may be a job in the future that requires your unique talent.
Shariananda Adamz posted on her profile that she was a psychic. She was contacted by Unibet through Onlinecasting and got a job in a commercial where she predicted football results.
Say Yes
As a new actor, it is important to gain experience, so take advantage of any opportunity to play a role. If you often turn down acting jobs, you miss out on a lot of experience and a lot of fun.
Get used to rejections
Unfortunately, rejection is a big part of the industry. Acting is extremely competitive. Not being selected for a role is a perfectly normal part of the acting process. All actors experience it continuously throughout their careers. Keep in mind that a caster may only need one actor for a single role, but might receive over 200 applications.
Be patient and persistent
If you've read other articles about becoming an actor, you've probably read it a million times before, but it's 100% true. Being patient and persistent doesn't mean sitting back and expecting things to happen on their own, but it does mean staying positive and motivated. New actors are constantly being sought for roles all over the world, so there is a good chance your role will come too.
Consider acting lessons
There are numerous courses and resources for those wishing to pursue acting. However, it can be a significant commitment of both time and cost, so it's something only actors truly passionate about the craft should consider.
Honesty is the best policy
Don't lie about your acting experience. Actors who misrepresent their experience quickly get found out, which produces no benefit, and ultimately, no job. With honesty comes the opportunity for new actors to improve and grow.