How to look taller in pictures
Created the: 16-11-2015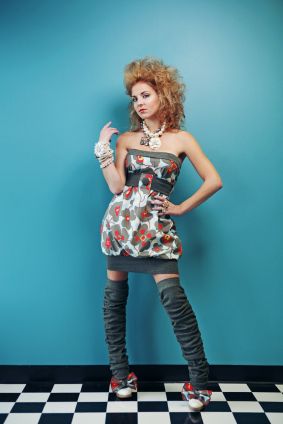 Donning flared jeans is a good option for women who are curvy and short. This is because they create an impression of leaner and longer legs. The pair of jeans should fit perfectly from top to bottom. They should also fit properly on the waist and should not be below.
Elongate the appearance of the body through donning v- shaped neck tops. Either the top could have a plunging neckline or subtle v- shaped neck.
Color is a good way to create an impression of being tall. This is because it creates an illusion of a vertical line. When other people look at you, they tend to do it vertically getting the impression that you are tall. Choose to wear one color from top to bottom. For example, black colored clothes help one to appear chic and are simple too.
Don clothes that fit well on your body. This could be a hard task especially for shorter people. They find it hard to get the perfect fit. Go an extra mile and have your clothes fitted by a tailor in order to fit well. Small outfits make you appear like a child, tiny and swallow you up.
One of the oldest tricks of appearing taller involves wearing clothes with stripes. Longer lines create vertical stripes making you look longer and well too. It is not difficult to find striped clothing, as they are the biggest trends in spring. Apart from creating longer lines, they give a slimming effect to an individual.
Wearing shoes with high heels will obviously make you look taller. However, it is important to choose shoes that fit properly. Wearing a small shoe will flaunt the legs that seem longer. Booties and ankle heels with straps will make a shorter person appear choppy.
Try some of these tricks for a good picture.