How to Make a Good Showreel
Created the: 18-05-2020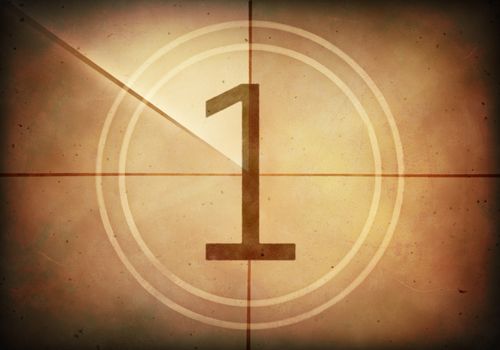 In short, a Showreel is a video presentation of yourself and your acting abilities. This is probably best compared to a resume, providing examples of your previous work. A showreel also presents your talents and positive qualities that can be offered to a production. As mentioned before, all of the presentation is expressed through a video, rather than on paper. Here is some helpful advice on how to make your showreel look great.
What is a showreel used for?
A showreel is your video resume. It is a video that production casting can watch to get to know your personality, see your previous works, and the talents you can bring to their production. Unlike a resume written on paper, a showreel can display many more qualities of your work. In a video, casting can hear the sound of your voice, observe your expressions, and most importantly – study your acting style. You might be extremely good at English, and you can show off your skills in the showreel. You might also be very good at dramatic expression, making you a perfect candidate for a role in a drama that requires emotions such as crying or seriousness. You will not be able to show these kinds of quality on a written CV, so most casters require a showreel upon application.
How to set up your showreel
Start with a very brief introduction of yourself. For example, your name and age, but make sure to keep this portion of the video very short and simple. Casting has thousands of showreels and profiles they need to look through each day, so keep your presentation short so they do not lose interest. You must show all of the best content first, that way you can be sure they will hold interest in your submission. If you begin your showreel with a long discussion about unrelated topics, they will lose interest immediately. Directly after your short introduction, start by showing your most unique or special talents, as that is what will catch the caster's direct attention. After this display of your special talents, add in some of the works you have completed before. It is not a requirement that you have completed professional work to include in your showreel, any experience is valuable. Professional works on your showreel adds a clear advantage to your submission over other applicants. Show off your skills by clipping experiences in television commercials, movies, or even a small drama. If you have not participated in any of this type of work before, then it will still be fine to record some scenes at home. It is beneficial, however, to start developing acting ability and a showreel through theater or other events. It is important to submit a showreel, so ensure that you have some sort of video evidence of your abilities.
Showreel formatting is also very important. Split up your works in sections such as; drama, comedy, etc. This is so the casters can be familiar with your various acting methods and place you in the part best suited for your abilities. As a rule of thumb, it is a good idea to do more than one showreel if you have experience in multiple fields, such as featured work in a commercial or movie. To avoid confusion or inclusion of unrelated works, it is best to create multiple showreels to provide the most effective content for each audition.
In a showreel, you don't have to spend a lot of time and energy editing everything. It doesn't matter if you have novice level editing skills, the casters are looking at your acting, not editing. Of course, editing your showreel will make the video more attractive and clean, but it is not a necessity when submitting it. For the casters, it is more precise to see YOU and what you can offer to their production.
5 tips for creating a great showreel
#1 As mentioned earlier, the casters don't bother to look at showreels that are 10 minutes long and packed full of pictures with background music. Think like you only have five minutes to show off the best qualities about yourself and show off your best acting skills. It is important to not fill your video with a bunch of pictures and short clips of you sitting and smiling with some music playing. Come out with some action and lines of your greatest scenes. Focus on selling yourself and have the casters wanting to choose YOU over all the others. Choose the scenes that demonstrate your many acting abilities. If it is a drama, show a scene with some emotion, and maybe even some tears. If the production is a comedy, add some footage that will make the casters laugh. You have a short amount of time to show your skills, so be sure to choose genre-appropriate footage and your best offerings.
#2 Stand out from the crowd. The classic Romeo and Juliet scenes aren't always the ones that catch the audience's attention, they have seen and heard it a million times before. Think about how many of these showreels that the casters see each day, so think about what you can show off to focus completely on your submission. A good starting idea is to divide the work by genre. This will make it easier for you to organize your work, and make it easier for the casting to follow your video. For example, if they are missing an actor for a comedy role, then they might go back and look at your section of specialized comedy works. Show off all your special and slightly crazy talents so they can keep you fresh in their minds
#3 If you plan to show clips from other acting jobs you have had, then remember the importance of showing scenes that show off your skills and highlight you, rather than scenes you are included in, but not as the focal point. You need to be very selective of the scenes that show off your exemplary talents. However, if there is a previous job you completed with other well-known actors, it would be a clear advantage to show off that experience
#4 Make your contact information easily accessible. Provide contact information with ease so casting does not have to spend half an hour messing around to find your email or phone number. It is better to mention your contact information too many times than too few times. It is advisable to end your showreel with some sort of scrolling text or photo with all of your easily accessible contact information.
#5 Make it simple. Stick to clips of your scenes and not all of your long-winded monologues. Casters are looking for your acting, not to hear about your hobbies. Cut all the scenes together where you shine, and most important scenes where you have some lines. Scenes of you running across a field with the wind in your hair with music playing is not the best demonstration of your acting abilities.
Use what we provided to get a start on your showreel now. Don't be afraid to begin and get out there and show casters what you've got!