How to take a good picture of yourself
Created the: 16-11-2015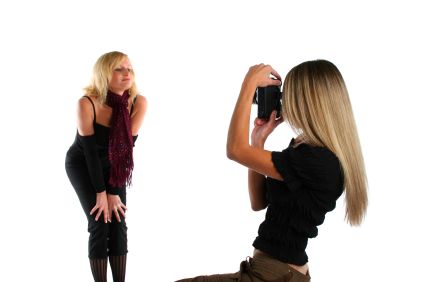 For professional casting your headshot should represent the 'real you' and express your personality, and you should look your age to give casting directors a clear idea of suitable roles for you. Many actors use professional photographers, but with planning and awareness of a few basics it is possible to create good self-portraits.
Many mobile phones now have good built-in cameras, but a digital SLR or quality compact camera with auto-focus and self-timer is preferable as you will really need to mount this onto a tripod for the best results. Location is also important - ideally in front of a plain white backdrop, or at the very least without any clutter in the background. The best lighting source for portraits is soft, natural daylight, so positioning yourself beside or in front of a window is a good choice as this suits all skin tones. Always avoid direct sunlight as this creates harsh shadows.
Casting portraits are normally head and shoulders shots, usually in colour (black and white images are sometimes used). The photo should clearly show the whole of your face, and clothing and make-up are best kept unfussy and neutral.
To achieve a sharp picture the camera should be attached to the tripod and positioned far enough away to enable a head and shoulders portrait to be taken. Ensure that the camera is set at the correct height depending on whether you are sitting or standing - you can experiment with test shots to check positioning and focus and the quality of the light. It is a good idea to practice posing in front of a mirror to work out which are the most flattering angles for your face. Keep your pose relaxed and simple, but remember not to slouch! Keeping these tips in mind should enable you to achieve a good portrait.