Improve Your Onlinecasting Profile
Created the: 26-05-2020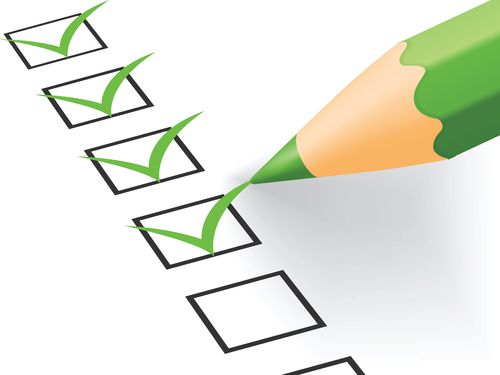 Use this checklist for tips and tricks to improve your Onlinecasting profile.
Profile Picture
Your profile picture is your most important tool for online casting. This is the first thing an agent sees when they receive your application or search within a directory for potential candidates. Make sure to give them a good first impression with a great profile photo!
Main tips for Profile Photos:
+ Have an updated picture of your appearance.
+ Preferably, use a portrait image. This may look you appear more professional and cause your features to be easily seen, but it is not a requirement.
+ Your photo should clearly show how you look.
- Make sure your photo is not blurry.
- Drop the image filters.
- Avoid using a photo that is over six months old.
When the casting crew reviews your application, they will see your profile picture, your contact information, and your application. You have the option of receiving a copy of your application in the mail if you would like to have a printed copy of your applications. Find the mailing button online under your application when searching for listings.
Profile Text
Your profile text, along with your pictures, is the first thing agencies see when they click into your profile.
+ Make sure your profile text is up-to-date.
+ Write all your information engagingly and clearly.
+ Try to include some of your unique personality through the text in your profile
- Make sure there are no grammar or misspelling errors.
- Don't include phrases that make you sound lazy or uninterested.
Other Pictures
+ In addition to a portrait image, you should provide at least one full-body photo.
+ Show variety in your photos.
+ If you model, dance, or sing, show these activities through your photos.
+ Let your personality shine through your included images.
+ Show unique features or skills through your photos. If you have something like a tattoo, include that in the photos. Don't hide these features, as it may be a requirement for some jobs.
- Do not upload two or more of the same image.
- Don't upload photos that are too old.
- Do not upload photos of other people or your dog.
- Avoid uploading photos with other people in them as much as possible. Casters might find it difficult to determine which one is you in the photo.
- Don't hide your features. Make sure to highlight them in your photos.
Resume – Previous Experience
+ If you have a lot of experience you want to highlight, make sure to include it as clear and organized as possible.
+ Provide industry-relevant information and avoid unimportant content.
+ Systems only allow one contact person per experience provided. If you have several people to use as contacts, format with stars, dashes, or signifiers of a new contact. Many others choose to only provide one point of reference if you choose this, provide the best contact.
+ If you have many years of experience, it is recommended to only include written information from experiences in the last five years or the most prominent experiences in your CV.
Showreel
Did you know that you can also provide videos on your profile? A presentation or introductory video is an effective way to present yourself. You can capture your personality and mannerisms on film in a much more effective way than only through writing.
+ Keep your video within 3 minutes long.
+ Show a variety of work in your video.
+ Provide clips from your stand-out performances and leave out the less important ones.
+ Make sure the video file is easily playable on all devices.
You can also consider uploading videos onto YouTube or Vimeo and link them to Onlinecasting. You are also able to upload them directly to our site.
Consider making a showreel, it is a kind of resume in video format.
Read more about how to make a good showreel here
That's it!
Congratulations! You are now one step closer to landing your next job
Remember to regularly update your profile and change your photos to keep your profile up-to-date.
Enjoy!