Tips From a Former Model
Created the: 26-05-2020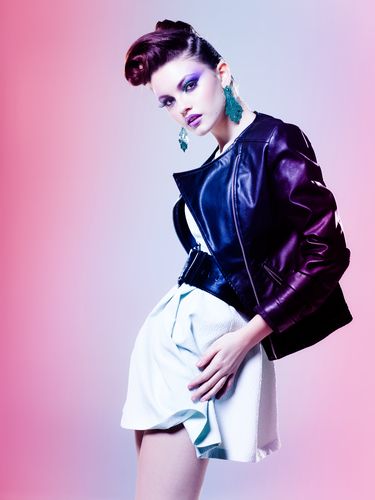 Backed by years of industry experience, here are some tips to becoming a better model.
Keep your ego in check. Remember that being a model is really no different from any other job.
Do not get discouraged or take it personally if a job goes to another model. The type of model that gets booked is very dependent on the needs of the client. Remember, there are enough modelling jobs for everyone.
Make sure you have a good portfolio and quality Z-cards. If your agency does not provide portfolios or Z-cards, make them yourself or find a friend who can do them for you.
A model must be able to be photographed from all angles and in all positions. It won't help to have a "favourite side" or "favourite position" that you use repeatedly. Practice working with all sides of your body and face. And as Tyra Banks says, "Model through it." The same applies if you're asked to model in unattractive clothing or unflattering make-up. You should always make the most of a modelling opportunity, even if the clothes or make-up don't appeal to your sense of style.
Get inspiration from photos that feature great positions and be sure to use them during photoshoots. It's a terrific way to help you work through a job.
Be careful not to talk too much during a modelling session, even if you're nervous. Too much talking can interfere with the jobs stylists, make-up artists, and photographers do. Too much talking can also lead to poor results during a shoot, so just be professional and friendly.
Always be a professional in front of the camera, even if you're working with other models you don't like. Your personal feelings toward others should never come through in the final photographed product.
"You'll never get a second chance to make a good first impression." This advice very much applies to the modelling industry. Always be nice and professional. Divas and prima donnas quickly lose jobs and don't get called back.
You're not a model just because a photographer has taken a good picture of you. You become a model only when you join an agency and start landing modelling jobs. It is possible to be a model without an agency, but it still requires getting modelling work before you can call yourself a model. Until then, you are considered an aspiring model.
Stay away from participating in reality TV shows and similar jobs. To be taken seriously as a model, you must appear impartial and have a "blank slate" quality about you.
Find a modelling agency that is the right fit for your goals and age range. Today, there are many different types of modelling agencies for a wide variety of different models.
Be patient. Sometimes models get booked every 3 days; other times it's every 3 months. Keep busy between modelling jobs by regularly improving your portfolio and taking new test shots now and again.
Never do anything you feel uncomfortable with. Define your boundaries and don't let anyone push you beyond them. Your self-esteem is worth preserving.
Less is more. Use less make-up when appearing for casting sessions rather than too much. Keep in mind that the client or casting agent would prefer to see how you look naturally, and not with 5 layers of make-up and 5 miles of hair extensions.
Always have an image in your portfolio where you look completely natural -- without make-up, hair extensions and photoshop edits.
Remember to be respectful of everyone when on a modelling job. People often know each other in the modelling industry. It's important to be aware of the impression you are sending out.
If you are planning on becoming a model, it is a good idea to take an interest in fashion.
Look regularly at fashion magazines and fashion blogs. Keep on top of the latest fashion trends, get inspired by fashion photoshoots and become proficient in all areas of fashion.
Participating in beauty contests is neither a disadvantage nor advantage. Many serious modelling agencies discourage their models from appearing in beauty pageants because clients rely on how models look in photographs when deciding to book them; not what beauty title they may have won.
It isn't necessary to compete in beauty pageants to become a model. There are many talented and successful models who have never participated in any kind of beauty pageant.
Learn how to pose quickly. For example, if you are being photographed for a clothing catalogue where you have to go through 60 pieces of clothing in 4 hours, there is no time to think about every pose you're going to strike. Taking too long to find your positions will delay photography.
Be prepared for every job. Always bring your own make-up, hair spray, etc., just in case of a miscommunication where there isn't anything available on set. Always remember to ask the agency or client beforehand what you need to bring to the photoshoot.
Learn to put on your own make-up and do your own hair. It is always an advantage when a model can take care of those things themselves.
Remember to get plenty of sleep the day before you are going to be photographed. A model must be fresh, well-rested and ready to be photographed.