Unprofessional And Deceitful Casting Agents
Created the: 15-05-2020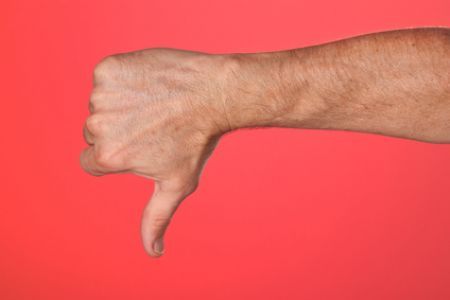 In this article you can read about what to do if you feel uncomfortable with a casting agent, and what Onlinecasting is doing to ensure your safety.
It means the world to us that you feel safe when using Onlinecasting. You, and your safety, are the basis of our existence. Amongst all the fantastic casting agents, there are a few rotten tomatoes, unfortunately. It would be unrealistic to think otherwise. The following is a bit about what Onlinecasting does to vet out frauds, and what you can do.
Onlinecasting verifies all new casting agents
Before a casting agent can get an active Agent account (used to access our casting profile database), each agent needs to explain the purpose of the agent profile. If we dont find the reasoning good enough or if it seems dubious, we take further contact to the casting agent, to get further details about their company and their project.
If the casting agent seem unprofessional, or in any other ways raises any red flags, we simple refuse them. Our motto is "Better safe, than sorry". This is your warranty that the casting agents contacting you, and the casting posts you see, are professional and serious.
Use your common sense when in dialogue with an casting agent
Even though we make a background check to the best of our expertise, we can not do much when you are in dialogue with a given casting agent. So, our best advice is, you your common sense.
If the casting agent seems dubious, or raise any red flags, do not hesitate sending an email to us, telling us about it.
This will help everyone in the Onlinecasting community.
What can you do prior to the casting?
Research the casting agent, or the company behind the agent. Use Google, does something seem off?
Ask questions about the projects. Who is directing? How will the casting be carried out? When is the shoot? How is payments handled? And so on. Ensure that you get clear answers. If you dont get clear or useable answer, you should think twice.
If you get a contract, read it thoroughly before signing it.
Use your common sense. If you feel something is off during a conversation with the casting agent, then dont continue the discussions about a given casting, and feel free to contact Onlinecasting immediately.
During a casting - if you dont feel safe
Dont be afraid to say "no", if you dont feel safe or if something is off. There is no shame in leaving the set, if you are uncomfortable with the situation.
Bring a friend, or your mom or dad to the shoot - no professionals in the business will have anything against you bringing someone to the shoot.
Find out where the location is, and research it. If the shoot is in a basement or in someones private home, you should be alarmed.
Please read this article about NUDITY AND CASTINGS
If you meet an unprofessional agent
If you, against all expectations, should run into an agent that isn't professional on Onlinecasting, you must inform us immediately. This will ensure that we can take the required measures. Send us an email about your experience.
If we get to know of an unprofessional casting agent, we will ban that person from our platform immediately. Based on the circumstances we will take contact to the person in order to get an explanation.
All this being said, it is important to note that in general you should feel very safe and secure in using the Onlinecasting platform. It is very, very rarely that we experience unprofessional casting agents.