Home
>
Search
>
(ID:10150)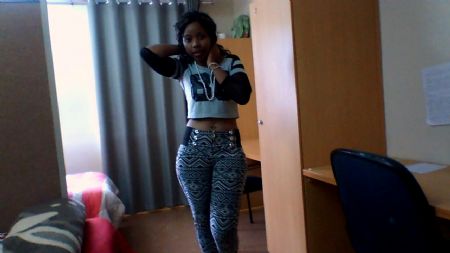 TINY
Model, Actor, Extra
29 years old, Cape Town, South Africa
am a motivated, committed and talented young lady with strong stage instincts. I am a perfectionist who possesses a solid work ethic
which compels me to keep tweaking a acting part until i am fully satisfied with my performance. i am also committed to achieving the highest
standard of performance and am always willing to listen and learn from others. I am energetic, prepared...
Show full description
am a motivated, committed and talented young lady with strong stage instincts. I am a perfectionist who possesses a solid work ethic
which compels me to keep tweaking a acting part until i am fully satisfied with my performance. i am also committed to achieving the highest
standard of performance and am always willing to listen and learn from others. I am energetic, prepared to 'go the extra mile' and am sure
to make a real difference to any project i am involved in.
Hide full description
| | | |
| --- | --- | --- |
| Age : | | 29 years old |
| Height : | | 157 cm |
| Weight : | | 72 kilo |
| Eye color : | | Brown |
| Hair color : | | Dark brown |
| Shoe size : | | 7 UK |
| Chest : | | 40 cm |
| Waist : | | 27 cm |
| Hip : | | 31 cm |
| Hair length : | | Medium |
| Hair type : | | Straight |
| Skin color : | | Brown |
| Ethnicity : | | African |
Modelling experience: None
Acting experience: None
Singing experience: None
Dancing experience: None

Sung in a group

Modelling jobs
Swimsuit/underwear model
Movie/TV - extra